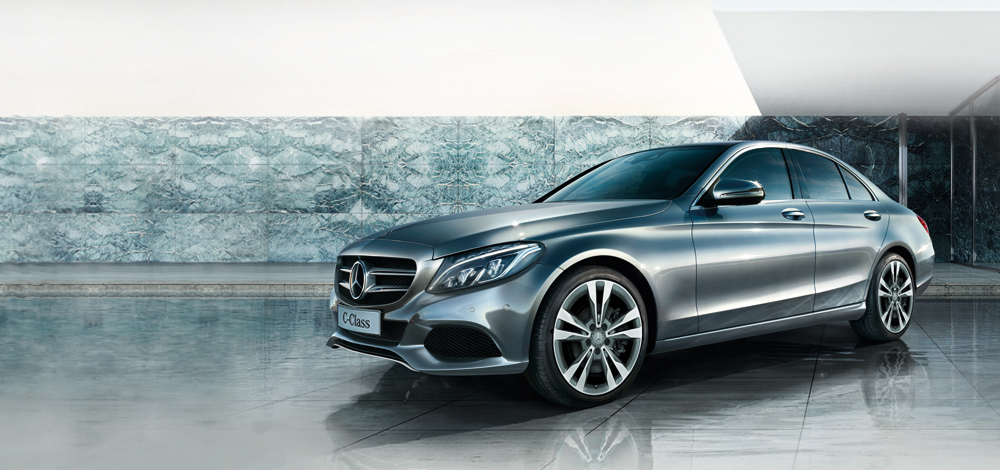 High class European design will make you feel like you're driving a limousine and leave all of your customer wanting to give you five star reviews.

The C-Class Sedan has grown appreciably, its organic styling clearly setting itself apart from its predecessor. The varied interplay between lines, edges, convex and concave surfaces creates vibrant and exciting contrasts across the entire vehicle.
The front section defined by design and equipment line – including a sporty design with central star – features large air intakes and sharply defined headlamp contours (day and night) to present the self-assured classic face of the C-Class Sedan.
Distinctive shoulders that flow into a simple, clean-cut rear section emphasize the vehicle's broad effect and inject a dynamic charisma with stylish sport credentials into each variant of the C-Class Sedan.

Entertains and guides you to your destination.
We focus on getting you to where you want to go. Our multimedia and navigation systems are designed for easy, intuitive operation – so that you can focus on the road ahead. Experience high-quality sound, video and connectivity in the new
C-Class Sedan.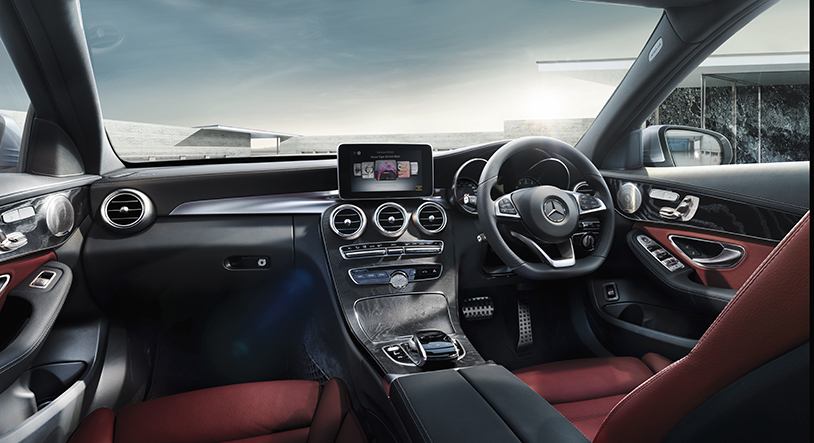 The strong visual impact of the C-Class Sedan exterior is continued in the interior. A high-quality finish and materials, cultured sports styling, a tasteful colour scheme and intelligent details create an atmosphere of easy poise and assurance.
Premium materials used for door panelling and the instrument panel add to the high-quality experience of the interior. The reinterpreted centre console offer clarity, outstanding quality and compact design. The versatile interior lighting concept offers a special lighting effect and a sense of well-being.

On the road to accident-free driving
What began with PRE-SAFE® ten years ago and continued with DISTRONIC PLUS has now become a new dimension in driving: Mercedes-Benz Intelligent Drive – comfort and safety have now been fused. See it and feel it in the
C-Class Sedan.
Using networking – our safety experts call it "sensor fusion" – the assistance systems analyse complex situations and, thanks to improved peripheral sensors, identify dangers in road traffic more effectively.
Equipment availability depends on the engine and configuration selected. You will find details in the equipment information for each model.

Virtually no other area inspires the Mercedes-Benz engineers to produce such consistently impressive results as much as research into new safety technologies. The first important safety milestone was reached back in the 1950s with the development of the passenger safety cell, invented by Béla Barényi. Today it is just one of many components of the Integral Safety Concept which edges Mercedes-Benz vehicles ever closer to our vision of accident-free driving.