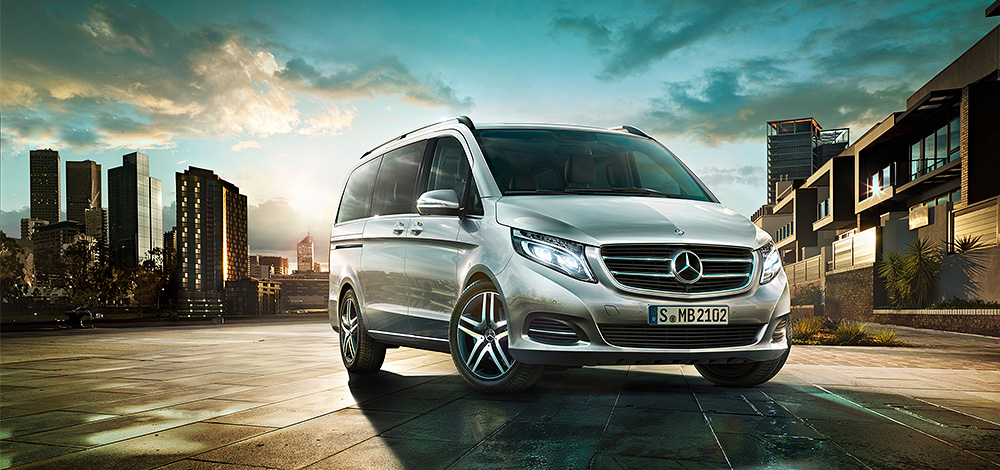 Expressive Design
Get three bites of the cherry with the ability to drive Uber X, Uber XL and Uber Select, in this highly luxurious European designed leather appointed interior that will make you feel like you're not even driving a van.
THE VALENTE
Packed with safety features, eight full-sized seats and all the space you need, the Valente is designed with growing families in mind. With its powerful, fuel efficient BlueTEC engine technology, Mercedes-Benz has introduced a new level of intelligent design to large-capacity vehicles.
You'll also love the styling – with 16" alloy wheels, and day-time running lights all featured as standard, the sleek Valente is not only perfectly practical but looks good too.

THE PEOPLE MOVER
Move your precious cargo in style. When it comes to getting your family where they need to go, safety and comfort is king. Add quality and style and the newly designed Mercedes‑Benz Valente rules the roost.

THE COMFORT OF HOME
Seating and space for every situation. There's plenty of room to move in the Mercedes-Benz Valente. You'll have more than ample space to seat up to nine people in full-sized comfortable seats, plus more support with the side bolsters and back rest.

EFFORTLESS POWER
All the places you'll go. Wherever the weather.
No matter what your destination, when you have a people mover filled with passengers, you need power. And the Valente has plenty. Powered by a 2.2L 120kW 4-cylinder diesel engine with common-rail direct injection and turbocharging, the Valente has no trouble carrying eight adults and a boot full of luggage.

COMMITTED TO FAMILY – STANDARD COMES FIRST
The Valente presents a compelling case for being the ideal family vehicle. Combine meticulous Mercedes-Benz safety standards with innovative design, ride comfort and driving enjoyment and you get a vehicle that is designed specifically with families in mind. The Valente's focus on safety is shown in features you've come to expect from a Mercedes-Benz – including ABS brakes, Electronic Stability Control ADAPTIVE ESP®, passenger airbags including dual front passenger airbags, thorax-pelvis sidebags and front and rear curtain airbags, built in child restraints, Crosswind Assist, adaptive brakelights and the ATTENTION Assist fatigue monitoring system.