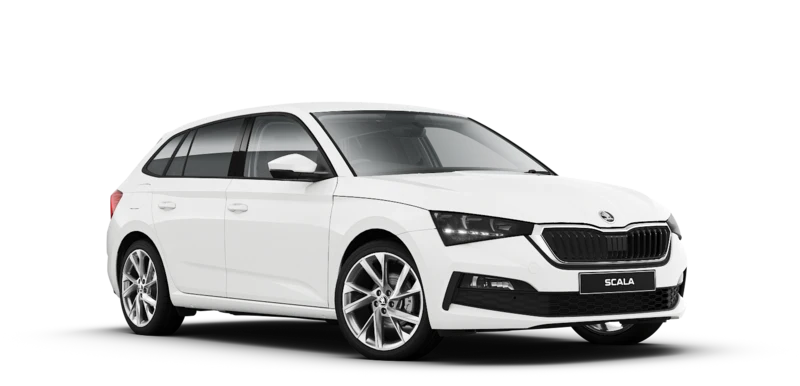 Unmistakably charming, unforgettably fun. This hatch knows how to entertain.
The Škoda Scala Ambition is designed to impress, with clever touches that enhance your driving experience. From the innovative Head-up display that keeps vital information in your line of sight to the 8 premium Bose® speakers for an immersive sound experience, it's all about comfort and convenience.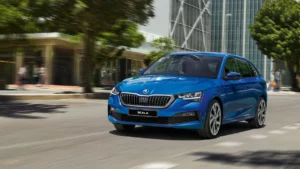 Clever touches
Everyone knows it's the little touches that make a big difference. That's why the Scala Ambition comes with a boot-load of them.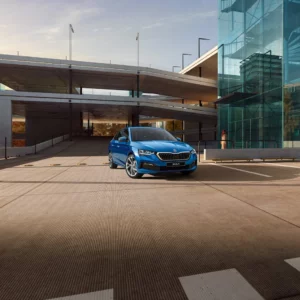 Cutting Edge Connectivity
Connectivity is at your fingertips in the virtual cockpit of the Scala Ambition. Its streamlined interior décor is flanked by an 8″ infotainment display, with the standard inclusion of Apple CarPlay®, Android Auto™and Bluetooth® allowing you to access playlists, contacts and maps on a whim.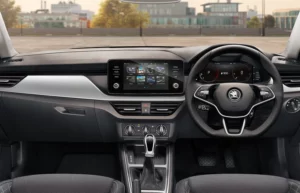 Power in Motion
The Škoda Scala Ambition's performance is where power truly meets motion. Engineered with precision and packed with robust features, it's designed for those who demand more from their drive.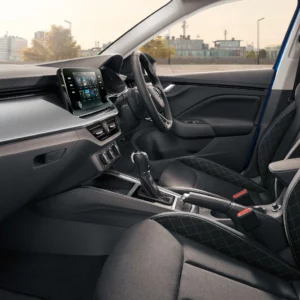 A Helping Hand
Forget the stress of driving on the freeway. The Adaptive Cruise Control ensures you maintain a safe distance from cars in front. The Rear View Camera and rear sensors will also help you squeeze safely and easily into any spot with precision.